With more than 130,000 square feet of digital canvas installed and in production, SNA Displays is the LED display industry's leading manufacturer in the Los Angeles area. We have provided several of the most spectacular exterior digital displays on the West Coast to the high-traffic South Figueroa Street alone, which runs past the Los Angeles Convention Center, Circa Towers, Crypto.com Arena (formerly the STAPLES Center), and L.A. LIVE!.
Additionally, the massive LED video display mounted at the top of The Reef's 12-story building in downtown Los Angeles is the largest ever on the West Coast and is now a significant piece of the L.A. skyline.
Digital out-of-home advertising and destination-entertainment venues are just some of the many ways that LED display systems are impacting the downtown area of Los Angeles, which some are calling the "West Coast Times Square." Incidentally, SNA Displays is the leading manufacturer in New York's Times Square as well.
Whether retrofitting classic architecture with modern technology or building the newest LED mega-spectacular, SNA Displays is the manufacturer of record in L.A.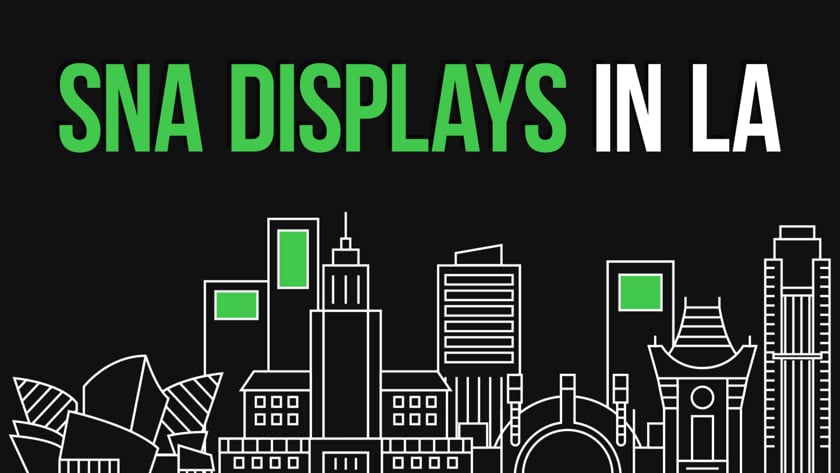 CONTACT US FOR MORE DETAILS